CONVEYANCER SYDNEY – Established In 2008
Conveyancer Sydney.com.au is a division of Platinum Lawyers (NSW) Pty Ltd. We offer peace of mind Conveyancing at an affordable price.
Our aim is to ensure the transaction is effected as smoothly and efficiently as possible. We have qualified lawyers looking after your property purchase at every stage of the conveyancing process. Whether you are a first-time purchaser or a savvy investor, our communication will be clear, simple and regular, keeping you well informed throughout the process. We are a law firm dedicated to excellence in Conveyancing and Property Law throughout Sydney and greater NSW.
FIXED FEE CONVEYANCING LAWYERS IN NSW
As specialist Conveyancing Lawyers, we will carry out your matter from start to finish, efficiently and cost-effectively. We offer fast, reliable advice in a straightforward, easy-to-understand manner, at a low cost. We have the skills and experience to handle any Conveyancing or property issue that arises and being qualified lawyers, you get the best possible advice at all times. We service clients from all areas of Sydney and assist with Conveyancing and property transactions throughout NSW for both local and international investors.
With our low fixed fee, we offer an affordable opportunity to a wide variety of clients for all of your transactions, whether you are purchasing, selling, or leasing. Our one-time fee guarantees access to expert and qualified Conveyancing advice at an affordable cost for our esteemed clients.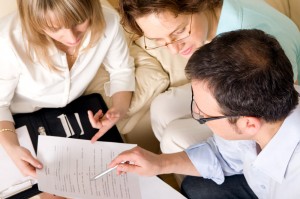 TRUST THE EXPERTS IN CONVEYANCING – Top Star Rated And Part Of Platinum Lawyers Sydney
Property investment, purchase, or sale can be stressful processes. State and council laws are often perplexing and confusing, and you may feel overwhelmed when navigating through property purchase, sale, or investment. However, at Conveyancer Sydney NSW, we provide the peace of mind that will make the process smooth, easy, and stress-free. Our knowledgeable Conveyance Lawyers have made it their specialty to untangle those otherwise perplexing laws. They've made it their priority to understand them so that they can help you through these momentous events in your life. Our lawyers provide their clients with an optimal experience, assuring a feeling of confidence that everything is and has been taken care of at one fixed, low cost.
Because we are based in Sydney and New South Wales, we offer expertise in Conveyancing laws in the state. These laws can vary greatly from one to the next, and it can be especially difficult if you are new to the area or an international investor. Our experts will help to ease that burden with their knowledge of conveyancing in Sydney and NSW. With our specialisation, we can guarantee expert advice specialised for Sydney and NSW, no matter your familiarity with Conveyancing in these areas.
MINIMISE RISK
Sometimes uncertainty is unavoidable. Life can be unpredictable, tempestuous, and hard to navigate. Don't let purchasing or selling properties be one of those times. Instead, allow Conveyancer Sydney NSW to ease your worries and provide you with constant updates and information.
The number one concern clients have is risk. Property purchase and/or sale are risky endeavours, and much of your hard work in your career and/or personal life hinges on a successful transaction. Sometimes you don't know whom to trust, or you can't find the information yourself. In the information age, it's easy to get confused by conflicting information that you may come across. Some of it may even be overwhelming. That's where our team of experts comes in. Trained specifically to be Conveyancing Lawyers, our team can help you navigate the risky and uncertain terrain. You can rest comfortably knowing that they are offering you the best counsel possible.
Life can be unpredictable, but it doesn't have to be. Gain some control by knowing the risks and minimizing them with our expert counsel.
RESIDENTIAL AND COMMERCIAL CONVEYANCING
Buying your first house? Investing in another commercial property? Leasing your commercial or retail property? No matter your situation, our Conveyancers can offer you expert advice and guidance through your experience. Even if you're savvy and have a lot of experience, our Conveyancers can help you build on your past experience for a more profitable future.
Thanks to our low fixed fee, our Conveyancers can help clients regardless of whether they are individuals purchasing their first home or experienced investors. Our low fixed fee opens opportunities for everyone to receive the guidance he or she needs through the process regardless of experience or situation. Do you need to refinance? Lease out a property or find a property to lease? Our office can assist you with your commercial, retail, or residential endeavors.
Our services include advice or representation on all residential Conveyancing, including:
Buying a house, unit, or property
Selling a house, unit, or property
First Home Buyers
All commercial Conveyancing;
Refinancing and mortgage work;
Commercial Leasing – Landlord and Tenant; and
Retail Leasing – Landlord and Tenant
Off The Plan Land And House
Conveyancer Sydney.com.au is part of Platinum Lawyers services
Our Location
Sydney
Level 35, International Tower One,
100 Barangaroo Avenue, Sydney NSW 2000
All Mail: PO Box Q1679, Sydney NSW 1230
Phone: (02) 8084 2764
Parramatta
103 Hassall Street,
Rosehill NSW 2142
Phone: (02) 8084 2764